The Clarksville Public Library invites everyone to visit the Mark Pulis (Clarksville) History Room. The room is located in the library's lower level, which is handicapped accessible, and is open (upon request) during the library's regular hours. It is full of Clarksville historical artifacts, memoribilia, CHS class pictures, a schoolroom, and items from Clarksville businesses and organizations, and much more!
The Mark Pulis History Room was unveiled in June 2015. A 1932 graduate from Clarksville High School, Mr. Pulis was honored as the oldest living CHS alumnus from 2010-2013. During his school years, he was a part of several athletic teams and other groups. His love for sports continued as he was very successful at golf and bowling in his adult years. Mr. Pulis was proud to be a CHS graduate and of his hometown. During is visits to the library, he mentioned being thankful that a town Clarksville's size had such a wonderful library, and how it has also served as the town's historical site for many years. Upon his passing, Mr. Pulis left a very generous donation to the Library, which was used to renovate the history room. Please stop by and visit the Mark Pulis/Clarksville History Room and explore the many display cases, drawers, books, and binders all about Clarksville's history!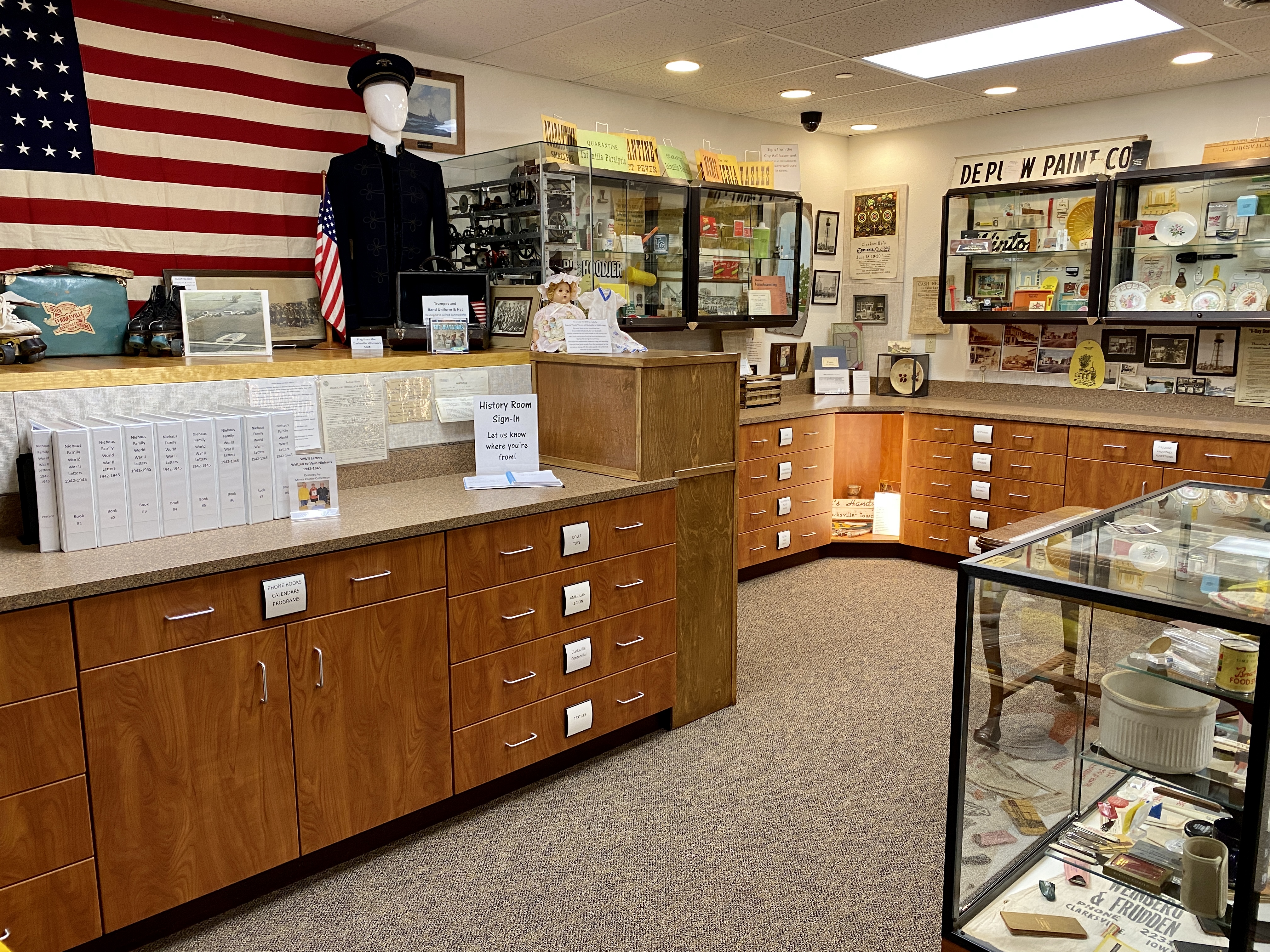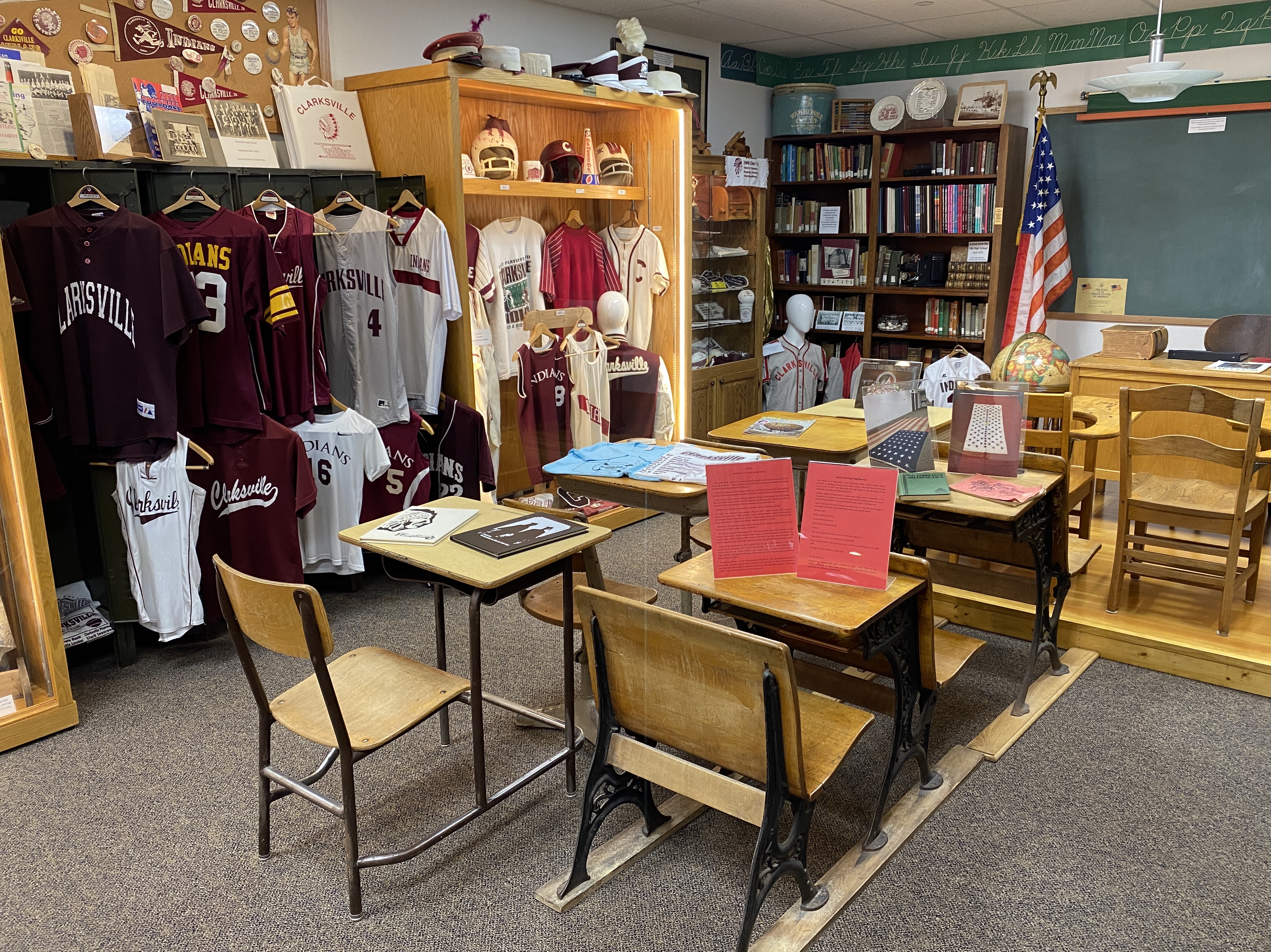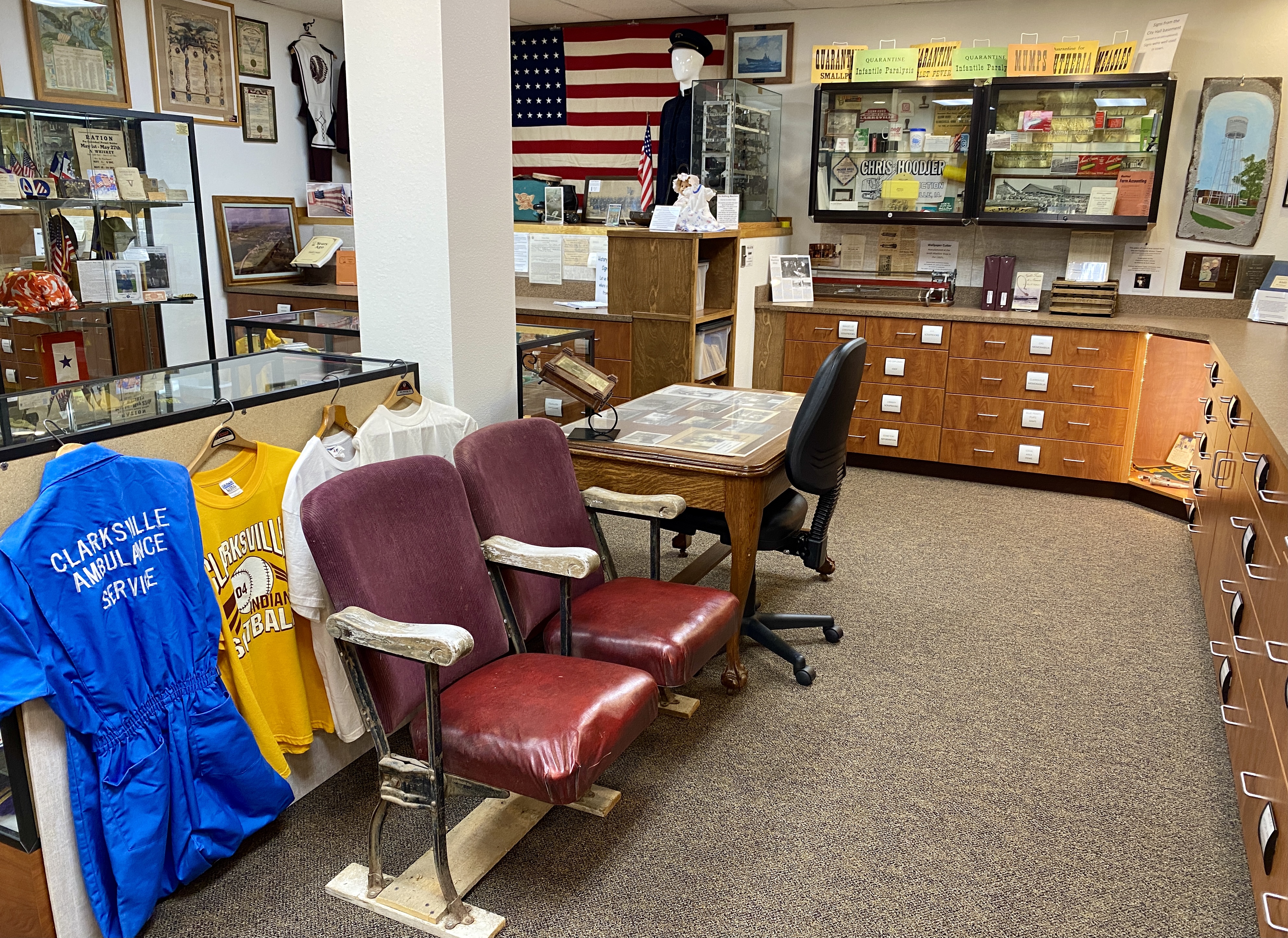 Items from Clarksville businesses, club/organizations (past and present).
Old school room, Clarksville High School items, jerseys, yearbooks, and more!
Clark Theatre seats, Clarksville apparel, and old City Council table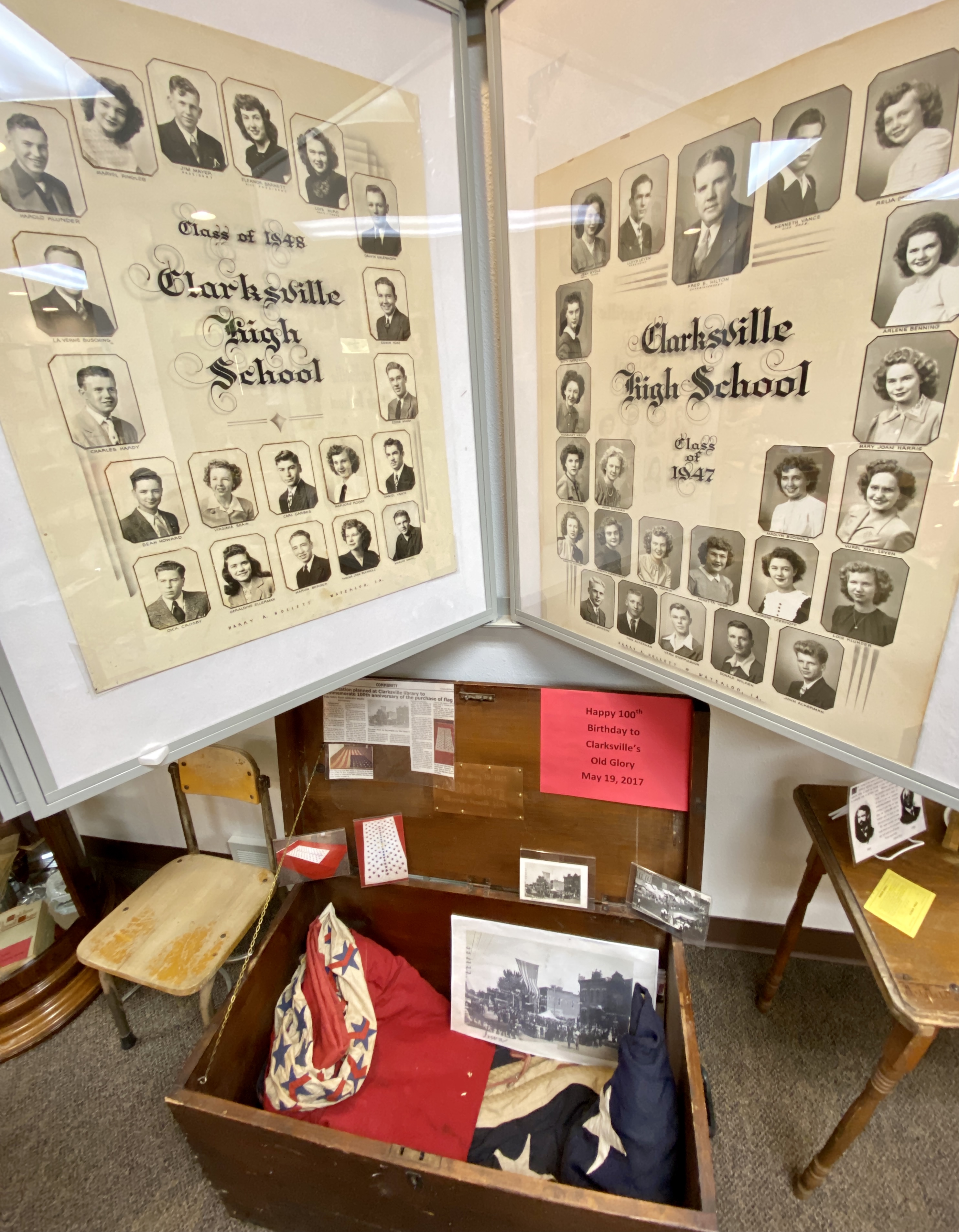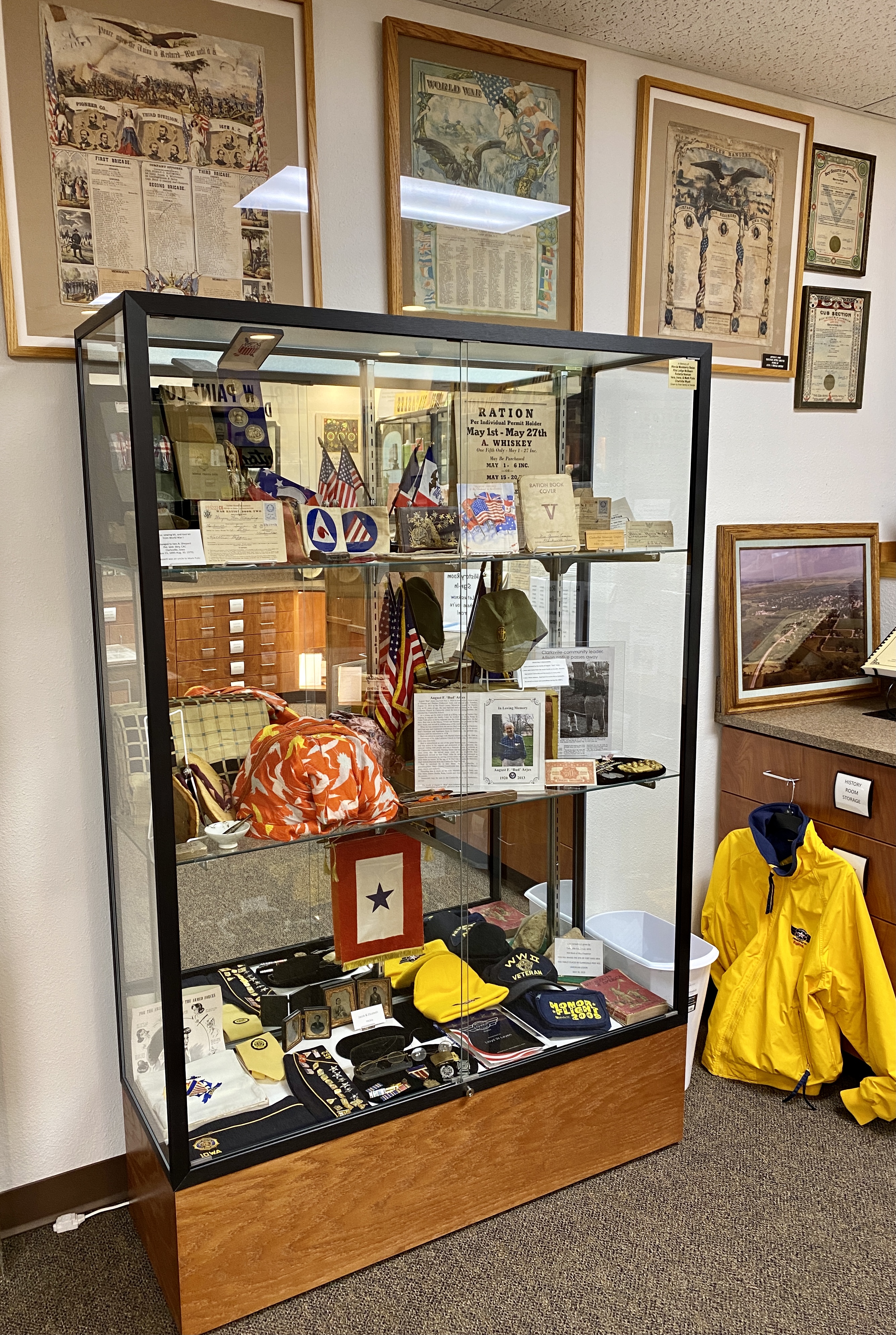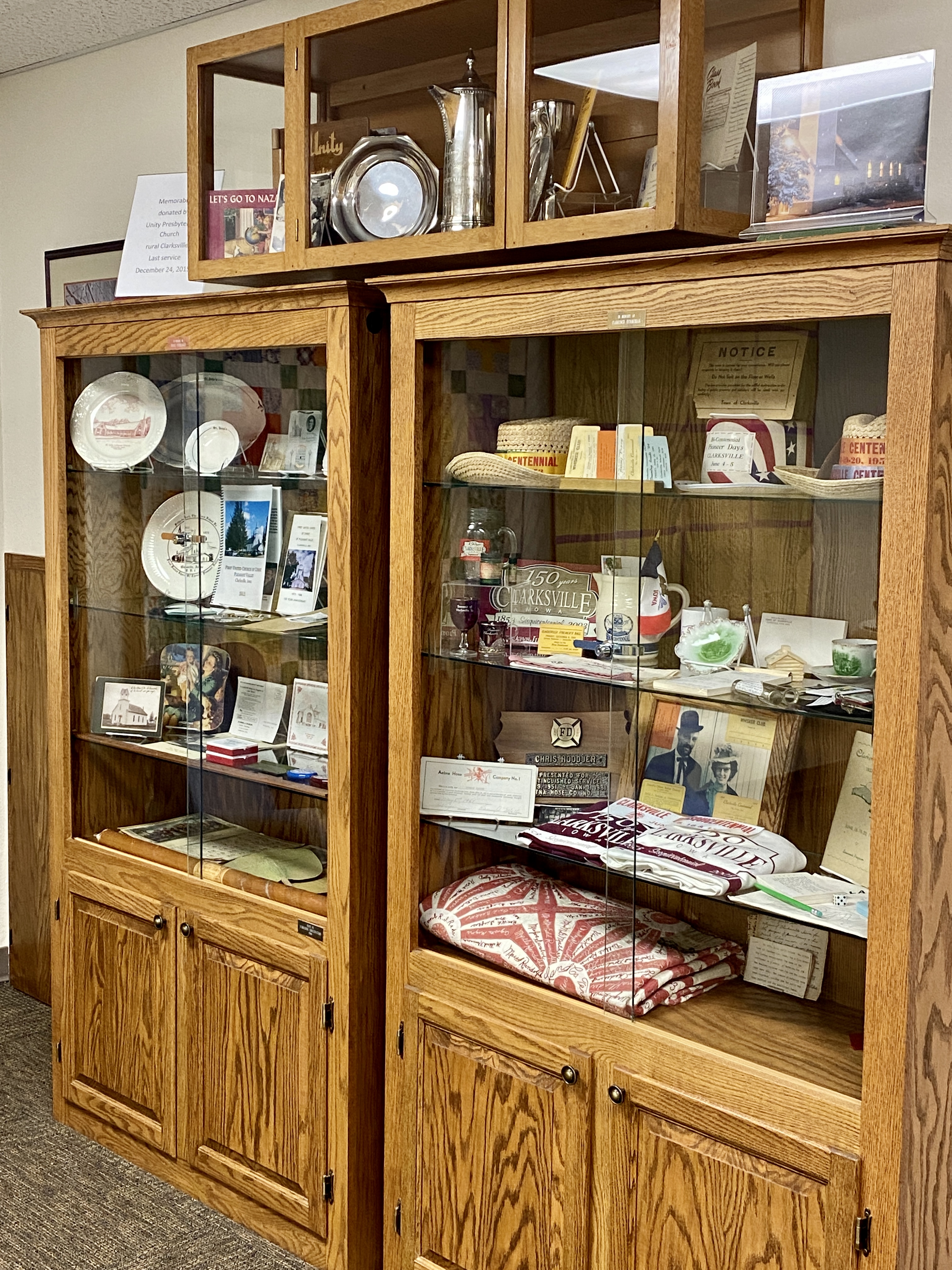 Clarksville High School senior class picture collection (we are missing several classes from 1970 to the 2000s...if you have a class pictured that you'd like to donate, please contact the library).
Military and Veteran display case
Clarksville churches and Clarksville Centennial & Quasquicentennial memoribilia